Salute Colorado is currently funded by Lane Hornung and 8z Real Estate. Additionally, we are grateful for the support and contributions of the following organizations and individuals.
Our Mentors
Our mentors are 100% volunteers. They commit to our Associates for 2-years and we thank them for their passion and devotion to the cause of supporting this country's military veterans with their time and by sharing their knowledge, experience and expertise.
Greenhouse Partners
Like our name and logo? We love them, and we have the talented team at Greenhouse Partners to thank for creating them for us! Thank you Pete Burridge, Amber Hickory, TJ Rhine and the rest of the team.
Uvize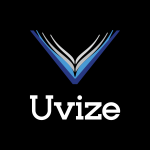 Thank you to co-founders, Dave Cass and Bo Bergstrom for building Salute Colorado our own online mentoring & networking community. We look forward to developing this community into a robust and rich resource for our Associates.
Murphy's – South Boulder

One of our favorite local stomping grounds, we keep returning to Murphy's not just for their great food and drinks, but for the generous discounts they offer to support our organization's events.
8z Real Estate

In addition to financial support, 8z provides us with meeting space and sponsors our events.
Madhu Murthy
We are grateful to
Madhu Murthy
for creating a beautiful website for us – we would recommend her without hesitation to those seeking a talented web developer. Based out of the San Francisco Bay Area, Madhu took our request for a clean and professional-looking site and delivered even more. She was great to work with and still manages our site today.