Dave Cass
Founder & CEO – Uvize, Inc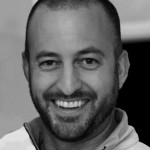 Dave is a former Navy Lieutenant Commander who served as a helicopter pilot in both Operation Enduring Freedom and Operation Iraqi Freedom.
After leaving the Navy, Dave founded Uvize Inc., an education technology company with a focus on academic planning tools for student veterans. He is also an adjunct professor of business at the University of Colorado, Boulder and the author of The Strategic Student Veteran: "Successfully Transitioning from the Military to College Academics". 
Dave holds a BA from Tulane University and an MBA from the University of Colorado Boulder. He lives in Boulder Co with his wife and two daughters.