Matt Dunn
U.S. Navy | 2010 – 2015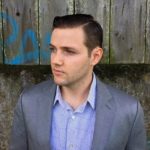 Matt served in the Navy as a Hospital Corpsman, completing specialized training as a Histopathology Technician. He spent his entire enlistment in Naples, Italy as the sole histo tech onboard the U.S. Naval Hospital. Being immersed in NATO's multicultural environment and traveling through the majority of Europe taught him the importance of effective communication.
After taking time to readjust to civilian life, Matt is ready to bring together local veterans through social and philanthropy events. He spends his spare time playing hockey, scuba diving, painting and regularly getting out of his comfort zone.
Matt currently studies in the Department of Advertisement, Public Relations and Media Design at CU Boulder.
Caleb Bury
Air Force | 2002 – 2016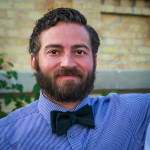 Caleb grew up in Calvert County Maryland, located between the Patuxent River and the Chesapeake Bay. He is one of seven children who were all homeschooled until high school. Upon graduation from high school he opted to continue his role working for the Presidential Helicopter Program, where he was working as an avionics technician.
During his tenure with the helicopter program he had interaction with both active duty and retired military where his interest in joining the military grew. After two years of working full-time for the program he continued his path of education full-time. He joined Air Force ROTC at the University of Maryland Baltimore County and graduated with a Bachelor's degree in Mechanical Engineering.
Upon graduation and commissioning, Caleb was stationed at F.E. Warren AFB in Wyoming and worked as a Civil Engineer for three years. He deployed from there to Afghanistan in support of Operation Enduring Freedom where he worked as a community planner. He then briefly returned to Wyoming before deploying to Honduras for a year where he was the chief of construction for the base. Caleb then took an assignment with the contingency response group located in California. He traveled with this job frequently working all over the globe certifying contingency airfields.
Caleb separated from Active Duty and is now pursuing his Master's in Business at the University of Colorado Boulder where he is focusing on Real Estate.
Chris Antonov
Marines | 2005 – 2016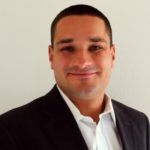 Chris, born in Bulgaria and raised in San Diego, enlisted in the Select Marine Corps Reserve and stepped on the yellow footprints in Marine Corps Recruit Depot (MCRD) San Diego on July 11, 2005.
Subsequently, Chris served in the Reserves for five years as a 0656 Tactical Data Network Specialist, earning the rank of Corporal, while, concurrently attending San Diego State University, where he graduated in 2009 with a Bachelor of Arts degree in International Security and Conflict Resolution.
Chris was commissioned in May 2010 and headed to The Basic School (TBS) in Quantico, Virginia for officer training. Since graduation from TBS and, subsequently, Logistics Officer Course, Chris' time in service has taken to him to deployments in Asia in support of the 31st Marine Expeditionary Unit (MEU) and Operation Freedom Banner and to Twenty-nine Palms in support of Dawn Blitz 2013. Chris was promoted to Captain in 2014 and left active duty later that year, arriving in Colorado to continue service in the Reserves.
In July 2015, Chris assumed command of Headquarters and Service Company, Combat Logistics Battalion 453. He is currently serving in this role.
Chris is currently enrolled in a full-time MBA program with a focus in Real Estate and Sustainability at the University of Colorado, Boulder. He lives with his girlfriend in Boulder, Colorado.