Qualifications of a Mentor
The mentor relationship is the most critical component of our program. Having a good mentor can mean the difference between veteran engagement and disengagement. For this reason, we approach our mentor selection process with much consideration and deliberation.
Here are the general qualities we seek in our mentors:
passionate about helping veterans
good listener
have achieved success/is a leader in his/her profession
being a veteran is a plus, but not a requirement
Beyond those qualifications, we match mentors to our veterans by compatibility of interests and personality. If you are interested or know someone who is interested in being a Salute Colorado veteran, please contact us.
Our Mentors
Kelly Macauley Rogers
President – Mesa Marketing and Public Relations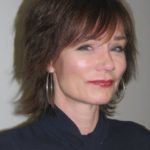 Kelly Rogers guides communications, public relations and marketing for nonprofit organizations, advocacy campaigns, and small businesses as president of Mesa Marketing and Public Relations. Since her days on the Navajo Indian Reservation, Kelly has championed causes and issues to generate support for underserved populations.  Prior to launching her firm, she served as CEO of three non-profit organizations.
Kelly has close ties to the military; her father was a veteran and she is married to one. As such, Kelly is familiar with some of the inherent challenges of the veteran's transition and is passionate about supporting veterans through this process.
She holds a Bachelor of Science degree from Miami University in Oxford, Ohio and a Master of Health Administration degree, with emphasis in healthcare marketing, from the University of Washington, Seattle.  Kelly lives in Boulder with her husband and enjoys hiking, gardening, and snowshoeing in her spare time.
Matt Davidson
Managing Director – Newmark Grubb Knight Frank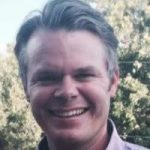 Matt Davidson is a commercial real estate broker in Denver, specializing in representing office tenants in the technology, energy, legal and professional services fields. Matt has over 16 years experience in the industry, representing companies ranging from startups to Fortune 500 level.
Matt and his wife Carter relocated in 2003 from Richmond, Virginia to Colorado, where they enjoy hiking, skiing, fishing, soccer and attempting to keep up with their two young sons, Payne and Hunton.
Eric R. Rutherford
Commercial/Investment Broker – WK Real Estate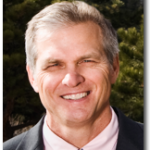 Eric was raised in Boulder and has been active in the local real estate market as both real estate broker and investor. After graduating from Fairview High School, he attended the U.S. Naval Academy in Annapolis, Maryland and served as an Officer in the United States Marine Corps. Eric served as class president and graduated from the FBI Academy in Virginia. Eric graduated from the University of Colorado with a Master's degree in Business Administration (MBA) in 2004.
Personable, hardworking and effective, Eric served as the president of the Commercial Brokers of Boulder County, a position he held for three years. Eric serves on councils and boards at both the city and federal level that help shape local communities. In 2013, Eric served as the president of the Boulder Valley Rotary Club.
A lifelong athlete, Eric enjoys mountaineering and a variety of sports. On October 18, 2009 Eric was chosen to be on the USNA 50 year anniversary football team where Eric still holds several records. Eric's worldwide travels have given him a broad cross-cultural experience and he is fluent in Spanish.
Eric lives in Boulder with his wife, Brenda, and their three children.