Lane Hornung
Founder & President – Salute Colorado
Founder and CEO – 8z Real Estate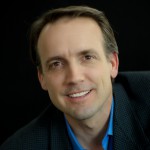 Lane served in the United States Marine Corps as a Cobra attack helicopter pilot and is a Gulf War veteran.
Following his military stint, most of Lane's professional career has centered around the convergence of real estate and technology. In the late-90's, he was an executive at ZipRealty, in the Bay Area, helping the brokerage leverage the Internet to grow from a handful of agents to a publicly traded company with thousands of agents. Returning to Colorado in 2002, Lane secured his real estate license, joined RE/MAX Alliance and launched the website COhomefinder.com, which quickly became one of the most popular real estate websites in the state, fueling the growth of Lane's real estate practice.  In 2010, Lane founded 8z Real Estate and has served as its CEO since. 8z was recently named a Better Homes and Gardens "Next Gen Brokerage" for being an innovative industry leader.
Lane completed his undergraduate studies at Stanford University, with a degree in Industrial Engineering, and later went on to obtain his MBA from the University of Colorado, Boulder.